The Search & Pagination extension adds searching and pagination functionality to Simple File List Pro. It is designed to make finding what you need and navigating through large file lists much easier.
Search
A search box will appear above your file list. The file search can be based on name and/or a date range, if the date column is displayed as shown here.
The use of wildcards is also supported. For example: .jp*g would find both jpg and jpeg files.
Try the Search Demo | Buy Plugin Now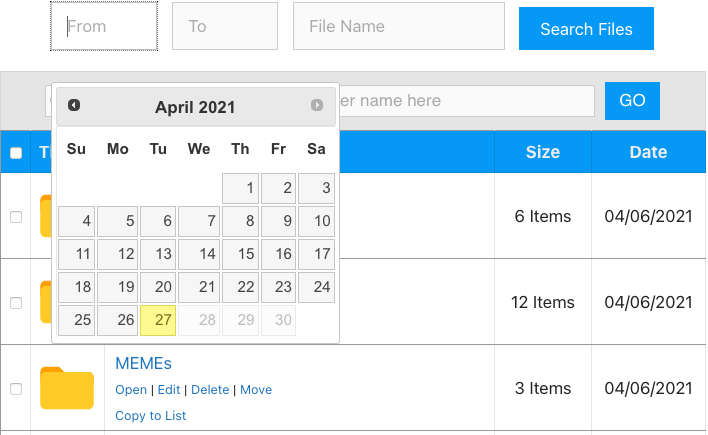 Pagination
Pagination controls will appear below the list, plus a total count of the files. You define the size of each sub-page in the main plugin's settings.

Settings
The extension adds three new options to the Display Settings page…
Enable Search: Show or hide the search panel
Search By: Show Search Inputs for Text, Date or Both
Search by Date Modified: Otherwise search by date added to the list.
Enable Pagination: Organize the file list into smaller pages
Files per Page: Choose how many files to show per page