The free Simple File List WordPress plugin provides a basic solution for listing and managing downloadable files on your website.
Simple File List Pro adds the ability to add an unlimited amount of folders and sub-folders to your main file list. You can show a main file list which displays your sub-folders, or show specific folders (no sub-folders) on specific pages, organized and with options selected as you see fit.
You can use the shortcode attributes to turn certain features, like file uploading and columns displayed, ON and OFF as needed for your application.
Step 1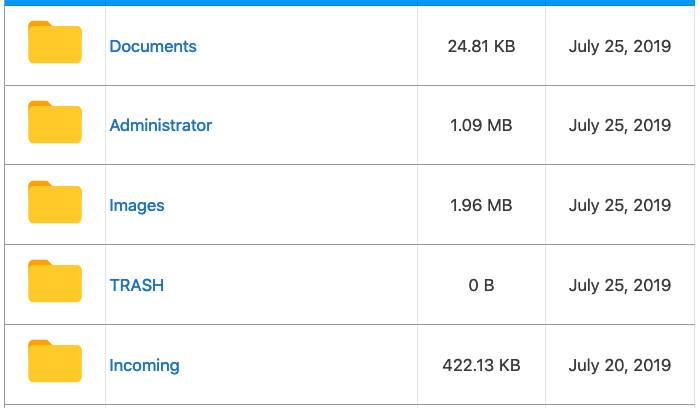 Create a Folder Structure as needed. Take some time to plan the structure and how it will be displayed. Create folders-within-folders for extended organization.
NOTE – Users can navigate downward in the folder hierarchy, but cannot navigate upward.
TIP – Create a folder for each need, even one for TRASH, and try not to keep files in the main list.
Step 2
Now move into the folders and upload your files. You can also use the MOVE feature to quickly move files to the folders needed.


Click the Move link below the file name to expand the list of folder destinations. Select the folder, then click the Move button. The file displayed will disappear and you can quickly move on to the next one.
Step 4
Go to the Instructions tab within the Simple File List plugin settings. Use the shortcode builder to create posts and/or pages for each of the folders you wish to display, or manually place the shortcodes as needed.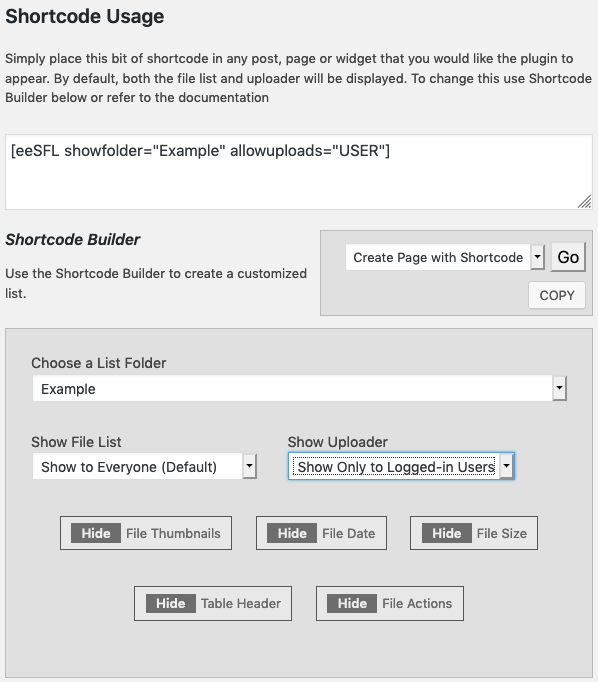 That's It!
If your list of files and folders gets large and complicated, consider adding the Search & Pagination extension as well.